Welcome to Dr. Degree's HVAC
Our services cover all aspects of residential and light commercial heating and air conditioning systems. Maintenance, emergency repairs, and new equipment installation. We happily serve the areas of Virginia Beach, Chesapeake, and Norfolk with all heating and cooling needs!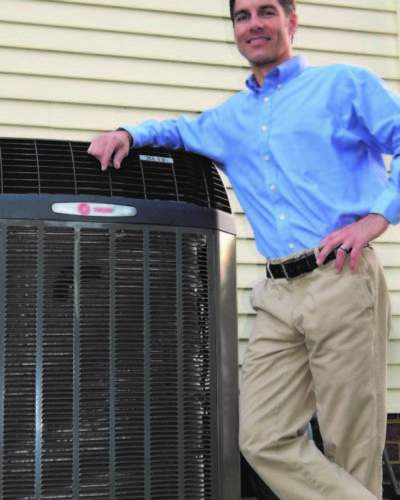 Dr. Degree's came about because of a dream an eager, young HVAC installation mechanic had over 20 years ago in Cleveland, Ohio.For the past 17 years, that same mechanic has had the pleasure of serving the fine citizens of Hampton Roads.​
As you have gathered, I, Michael Garofalo, was that young mechanic. I learned quickly that HVAC was a career where I could showcase my electrical and mechanical talents.  What I enjoy most about this field is there's always something new to learn, and anyone willing to put forth the effort can achieve great success. Continuing education is very important. Licenses and certifications are a must.  The HVAC trade is ever expanding in terms of technology.  So, keeping attune to the updates in this field are critical to ensure efficiency for not only our company, but also for our clients.  I've been blessed to have several mentors along the way, all to whom I am very grateful, and I'm determined to give back to the trade the way they did for me.​
Repair, Installation, and Maintenance on all makes and brands of equipment:
Air conditioning
Heat pump
Geothermal heat pump
Electric furnace
Gas Furnace
Gas line
Whole house humidifiers
High efficiency air cleaners
Water heater
Hydronic heating 
Gas water boiler
Ducting system 
Zoning system 
Pool equipment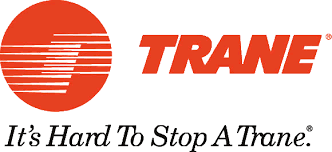 We are proud to say that we are an independent dealer of Trane parts and equipment! Trane is a globally recognized dealer of high quality HVAC equipment. We will only provide you with the best there is!
Free Estimates For New Heating And Air Installations
Call Dr. Degree's HVAC at 757-619-6327 and receive your FREE estimate
Broken Heater

I met Mike a few weeks ago when my hot water heater stopped working. I called him after a large company stood me up while I waited at home during my 4 hour window of repair and no one showed. Mike said he would be at my house in 2 hours and he was. He did diagnostics and located the problem. He explained and showed me the problem, fixed it in a timely manner and charged me a fair price. Mike is professional, skilled and most importantly honest.

New Air Conditioner

Michael installed a whole new system when our air conditioner went out this summer. He is very knowledgeable and meticulous about his work. I think his rates were reasonable and fair. I have already referred him to my daughter for installing gas lines. Great Job Michael!

Great Service

We wouldn't use anyone else. Great character and outstanding service!

Fixed AC

Mike fixed the AC which was low on refrigerant, had dirty coils and wasn't cooling properly. He followed up with a very detailed report of his work including before and after pictures and measurements.

Fixed Our Heat

Mike's company was the second company we called after losing heat about a week before Christmas. The first company told us it would take over a week to have the part delivered and installed. We called Mike and he obtained the part and made the repair in less than 24 hours. He also detected a failed capacitor (the first company did not), likely due to his higher quality and better calibrated tester. I'm a mechanical engineer and after dealing with several different HVAC technicians in various parts of the country, in addition to being honest and trustworthy, I believe Mike's technical expertise is superior to the rest. I will recommend Dr. Degree's to anyone in need of a dependable HVAC service company.

Fixed My Heating System

My heating system was malfunctioning during a cold spell due to a bad zone valve. Mike came out same day and repaired it. He also discovered an existing water leak in the wall, which he repaired also. Very professional, honest, and very reasonable with cost. I will use him for all of my HVAC needs!

Installed Furnaces

Mike exceeded our expectations, he installed two furnaces in a short period of time, and the price was affordable. We would refer him to anyone needing a reliable HVAC company.

New Heating and Cooling System

Michael carried out the installation of a new heating and cooling system, both thoroughly and professionally. He secured all of the necessary permits, equipment and supplies. He did an excellent job for a senior citizen friend, and I did not feel the need to be constantly present.